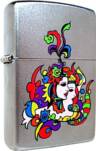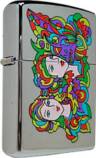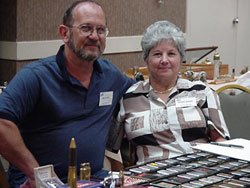 Silene Speirs' artwork is available exclusively through the
Roseart Company
, as she has joined efforts with them to offer her artwork on Roseart and Zippo products.
Silene was born in 1942 in Vicenza, Italy, and developed an interest in art at a very early age. Many sculptors lived in the neighborhood where she grew up, and Silene went almost every day after school from one artist shop to the next, watching them sculpt for hours. Inspired by this experience, she developed a very unique painting technique that has become her signature style.

She has 3 children, and has been married to Joe for 45 years. Joe is a lighter collector who attends lighter shows.  She draws while Joe is working his table and making trades and swaps.